Bankruptcy Law Terminology
---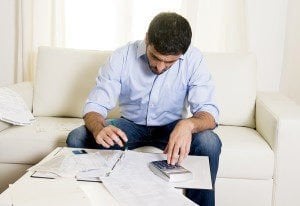 When you work with a bankruptcy lawyer for Tampa, FL at Ziegler Diamond Law: Debt Fighters, you can feel confident that we will not use "legal speak" to talk over your head and leave you wondering what is happening with your case. We also welcome questions and are happy to explain what you need to know, even as we regularly update you on the status of your bankruptcy.
For your reference, the following are terms and their explanations that are used by the court and attorneys, including by your Tampa, FL bankruptcy lawyer:
Automatic Stay
This is a court ordered "stop" or injunction that halts any lawsuits, collection activity, garnishments, and foreclosure against the debtor. This begins the moment their bankruptcy petition is filed by their bankruptcy lawyer.
Bankruptcy
This references the legal procedure used by individuals and businesses for handling their debt problems and is filed under a chapter of title 11 of the United States Bankruptcy Code.
Chapter 7
This chapter of the Bankruptcy Code allows for the sale of a debtor's assets in order to distribute the funds to their creditors.
Chapter 11
This chapter of the Bankruptcy Code is usually for a corporation or business partnership.
Chapter 13
This chapter of the Bankruptcy Code allows a debtor to maintain ownership of their property and repay their debts to creditors over a period of time which is usually from three to five years.
Creditor
This is a business or an individual to whom the debtor owes money.
Credit Counseling
Debtors are required to seek credit counseling through a recognized credit counseling agency before they are eligible to file for bankruptcy.  A good bankruptcy lawyer for Tampa, FL will know how to connect you with a professional.
Current Monthly Income
This is the average monthly income that the debtor earned over the six calendar months preceding the date they filed for bankruptcy.
Debtor
This is the person who files for bankruptcy as a method of debt relief.
Debtor Education
The debtor who files chapter 7 or chapter 13 is required to complete a course in how to manage one's personal finances before their bankruptcy can be filed with the help of a bankruptcy lawyer in Tampa, FL.
Defendant
This is the person or commercial business against whom another party files a lawsuit.
Discharge
When a debtor is no longer responsible for certain debts and creditors can no longer take action against them in order to collect those debts. In addition, creditors cannot contact the debtor or otherwise try to communicate with them in any way.
Dischargeable Debt
This is debt that qualifies to be included in a bankruptcy filing by the debtor. At the conclusion of the bankruptcy process, this debt will no longer be associated with the debtor.
Disclosure Statement
With the help of their bankruptcy lawyer, the chapter 11 debtor writes a statement that offers their debtors sufficient information to creditors that allows them to evaluate the debtor's plan to repay them.
A Bankruptcy Lawyer You Can Count On
If you have questions about the bankruptcy process, or would like to explore your debt relief options, reach out to Ziegler Diamond Law: Debt Fighters We may be able to assist you. Call us today and request a free consult with a bankruptcy lawyer serving Tampa, FL who can provide you with the information you need to make an informed decision about your future.

Call Now for a Free Case Evaluation
Clearwater: (727) 538-4188 | Tampa: (813) 225-3111