Bankruptcy Lawyers Near Me Clearwater FL
---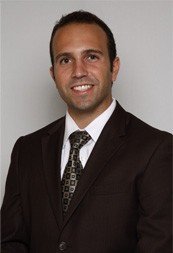 I found Mike Ziegler when searching for a bankruptcy lawyers near me Clearwater Fl. The city of Clearwater has a fair number of bankruptcy lawyers.
Having a selection of anything is good, but having too big of a selection can sometimes make finding the right product or service a trying experience.
At the Law Office of Michael A. Ziegler, P.L., we know that it can be difficult for the average consumer to identify the right bankruptcy professional among all the bankruptcy lawyers that are out there.
The following is a list of just some of the reasons why it can pay to put your case into the hands of local bankruptcy lawyer Mike Ziegler:
Bankruptcy knowledge – Bankruptcy is a complex process with lots of potential pitfalls. With Mike Ziegler on your side, you will receive guidance every step of the way from one of the most knowledgeable bankruptcy lawyers in the Clearwater, FL, area. He is intimately familiar with the two bankruptcy chapters that are most frequently utilized by consumers, namely Chapter 7 and Chapter 13 of the U.S. Bankruptcy Code.
Flexibility – Mike Ziegler never imposes a one-size-fits-all solution on his bankruptcy clients. Instead, he devises a highly personalized legal solution for each client that fully takes into account his or her unique financial circumstance and long-term financial goals.
Honest advice – After carefully reviewing your case file and throughout the entire time you work together, Mike Ziegler will give you honest advice based on his understanding of the factual circumstances. Unlike some bankruptcy lawyers who have a tendency to beat around the bush and needlessly hedge their opinions, Mike will always be straight with you, even if that means telling you that filing for bankruptcy isn't your best available option.
His clients are average men and women who struggle with debts that are spiraling out of control as a result of insufficient income, large medical bills, divorce, job loss, or a similar type of problem. He's a well known chapter 13 bankruptcy attorney Clearwater.
Mike is able to help his clients achieve a fresh financial start and a more positive outlook on their financial future. Bankruptcy is a powerful tool that can be used to restructure – and in many cases, eliminate – an individual's consumer debt obligations.
After performing a thorough evaluation of your personal finances and long-term goals, Clearwater bankruptcy lawyer Mike Ziegler will be able to tell you whether filing for bankruptcy is the right solution to your financial problems. It might be, if any of the following apply to you:
You are behind on multiple debts
You no longer have the means to make payments on your loans
You are "upside down" on your home
Your salary is being garnished
You are on the verge of losing your home to foreclosure
If you're searching for bankruptcy lawyers near me Clearwater Fl, Mike Ziegler is well versed in the various legal hurdles that have to be overcome by a consumer seeking the benefits of federal bankruptcy protection. As a consumer with debts, you have two options when filing for bankruptcy: Chapter 7, which you must qualify for via a federally mandated means test, or Chapter 13, which entails structured debt repayment over a three-to-five year period.
To schedule your free case evaluation with bankruptcy lawyer Mike Ziegler, please contact the Law Office of Michael A. Ziegler, P.L. in Clearwater, FL. Just remember that being deep in debt doesn't mean you don't have options. In many cases, bankruptcy offers a path to financial freedom.

Call Now for a Free Case Evaluation
Clearwater: (727) 538-4188 | Tampa: (813) 225-3111